ABOUT PORTER BROOK DENTAL
---
Expertise | Reassuring | Stringent Infection Control
Located in the heart of Sheffield, with outstanding views of the iconic Cemetry Road Church, Porter Brook Dental is a long-standing dental practice providing first class dental care. Established in 1952, it has proudly served generations of families from Sheffield and afar.
Porter Book Dental is a quality-focused private dental practice. We have built a fantastic team of like-minded individuals – high standards of care, attention to detail and reassuring support throughout your dental journey with us. Our existing patients know this well.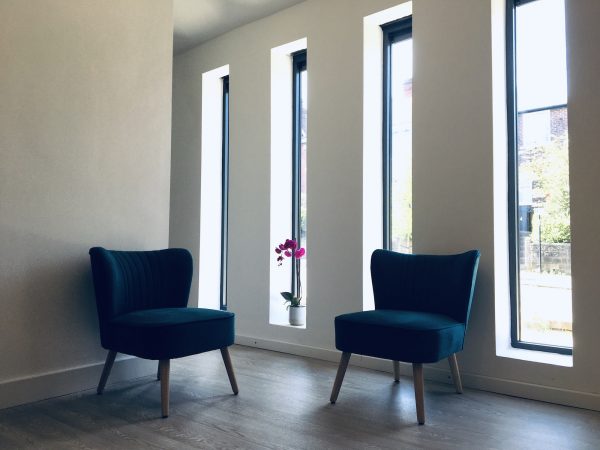 Why choose Porter Brook Dental?
---
Life-Long Learning
The Team is committed to life-long Continuing Professional Development, which means, we are constantly updating our skills and knowledge base, for providing the best up to date dental care for you.
Our clinicians have a wide range of higher skills, so you can avail yourself with confidence, of a broad range of treatments to suit your needs.
Digital Computerized Dentistry and 3D Smile Make-Overs
We have been using Digital Dentistry at Porter Brook Dental for the last 10 years. The practice is equipped with Digital Radiography. When you make the exciting decision to choose us to transform your smile, we create a detailed 3D model, to show you the best aesthetics we can achieve for you!
In-house Specialist
We are proud to have on board Pallavi Gaitonde, who is also a Consultant in Restorative Dentistry, with over 15 years of experience of treating challenging cases. Her specialization comprised of 5 years of rigorous training at the Charles Clifford Dental Hospital and is on the GDC Specialist Register for Restorative Dentistry as well as Endodontics, Periodontics, Prosthodontics.
Her passion for attention to detail drives her to achieve a very high standard of work. Her expertise lies in Specialist Services of Full Mouth Rehabilitations including Smile-Make Overs, Endodontics, Periodontics, Complex Prosthodontics. Read More
Evidence-Based Clinical Dentistry
Porter Brook Dental has a fantastic state-of-the-art set up to provide painless, contemporary dentistry.
We invest in evidence-based practice, sourcing only the best Leading Dental Materials and Technology and engaging with First Class Dental Technicians to provide a top-class outcome. We use a High Magnification Microscope and Magnifying Loupes where appropriate to get the best visual field of working in your mouth.
Infection Control Policy
Our practice is fully compliant with the HTM-01-05 Decontamination Guidelines.
We were amongst the first practices to re-open in Sheffield in 2020 during the COVID-19 pandemic and able to care for our patients without delay, ready with new Standard Operating Protocols (SOPs) and Personal Protective Equipment (PPE). Our patients are familiar with our new stringent standards of Infection Control. Read More
Our Values
---
Caring l Compassion l Listen | Life-Long Learning
Patient Centered Dental Care: Our care is patient-centered, meaning
we will engage with you in a detailed informative manner, discussing options and alternatives, pros and cons.
We will treat all our patients with compassion and respect.
We will listen carefully to your needs and engage with you all the way.
We are committed to Life Long Learning & Evidence Based Dentistry.